First off Roading on the S22 - Wheels and Bikes.
First day out on S22
I know, I have posted about the wheel before but now I am taking you back in time...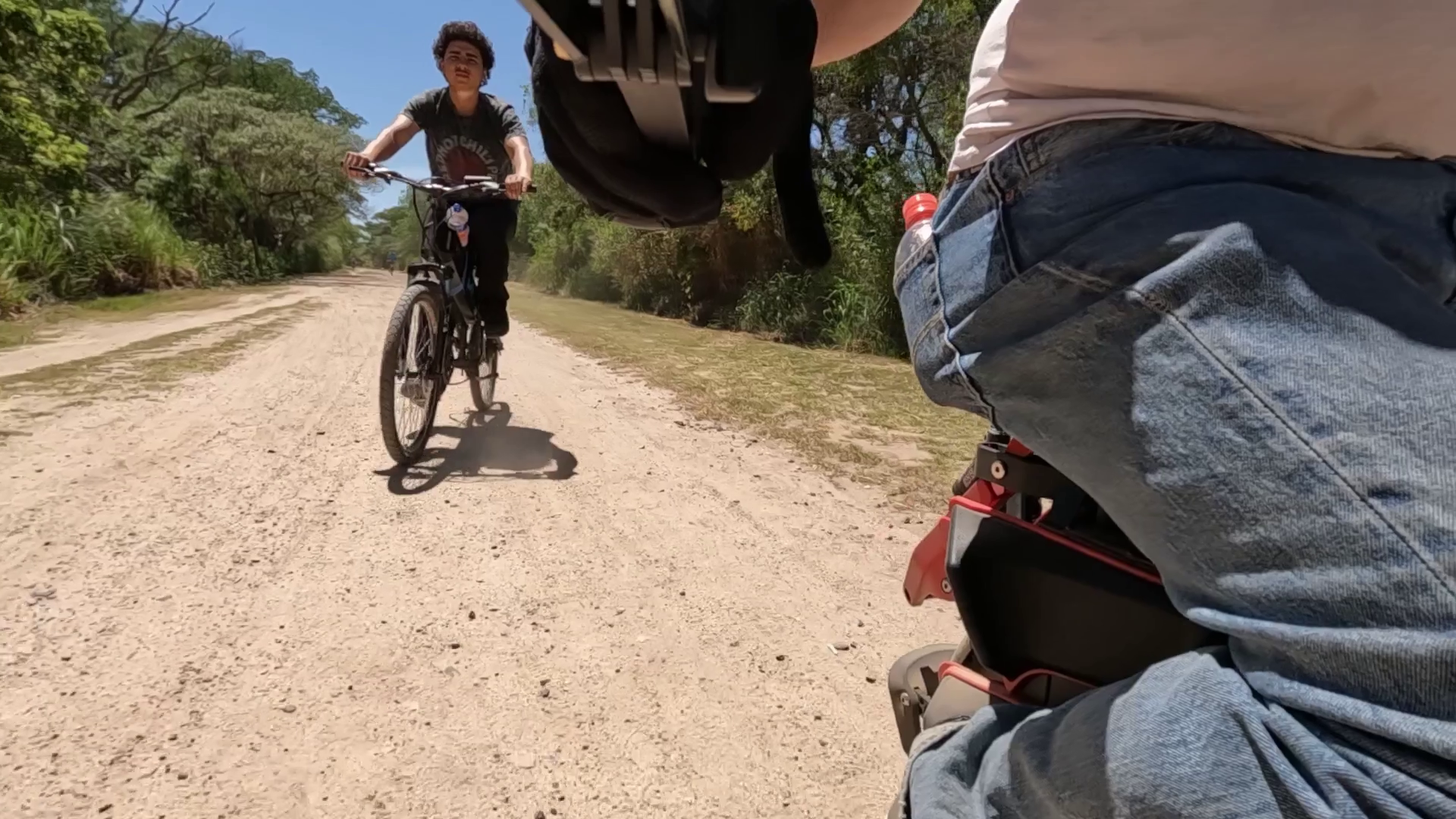 This was before the nature reserve caught fire and before the fire trucks tore up the smooth paths in the park. We were demons of speed and trials.
You might hear some beeps in the beginning where "hindsight" is being tested. That means the camera is recording a loop at all times but when you see something you want to keep, you press record and the last 15 seconds before you pressed it are recorded as well. It is not very efficient regarding the battery but it does make it easy to get good shots all day long without running out of space on the SD card.
Shot back on January 7, this was us discovering what new things come with a new bigger (heavier) wheel. My boy wanted to experiment too. He is thinking about designing a new frame for his bike and may want to ride a bit lower then the rest of the world. Everything is tried today and nothing is off the table.
We are also testing speed and braking. There are times where we are focused in on the suspension to see how much it moves. Other times I am getting low shots of the path at speed. We also tried rotating the camera to see if it automatically flips - it has not been working in which case I flip the video when I edit the clips together..
▶️ 3Speak
I did not cut out our brainstorming or conversations on the day. Spend 40 minutes and see what we went through. Thanks.
S-22