Argentina Still Celebrating the win - Ángel Di María
There are paintings popping up all over town of the best moments of the world cup. This last competition is said to be Di María's last, but I always loved his goals, with a foot fake, then a kick to where the goalie is not.
Half a block from tourist central (Plaza Dorrego) lies a new work of art and many nationals and tourists alike are stopping to take photos. People are already gathering to line up and get a photo with him.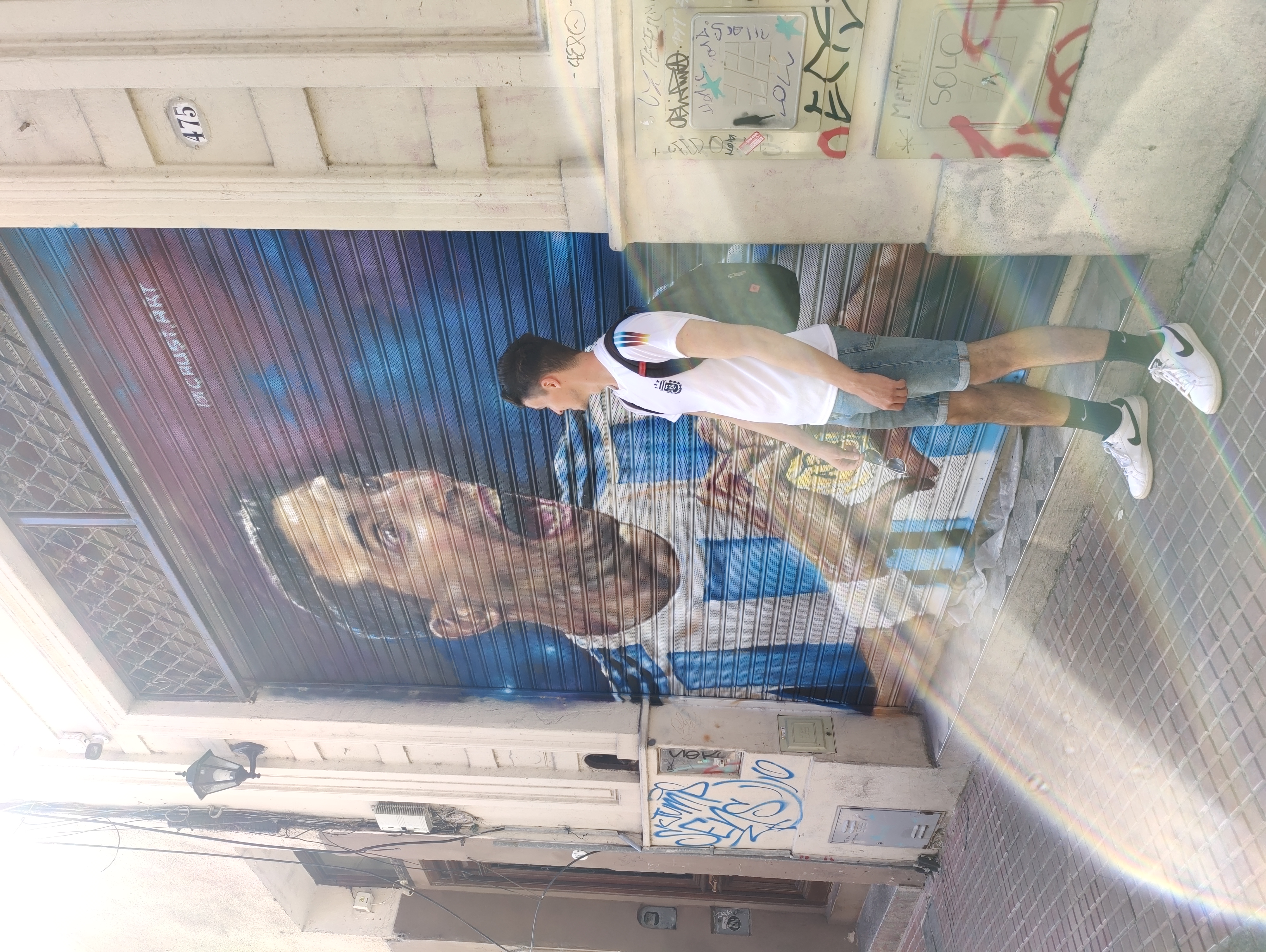 The painting has just been finished. I went to pay a bill down the road and the artist was painting it. On my way back, he was gone but the drop cloth he used was still there. It appears to be finished now.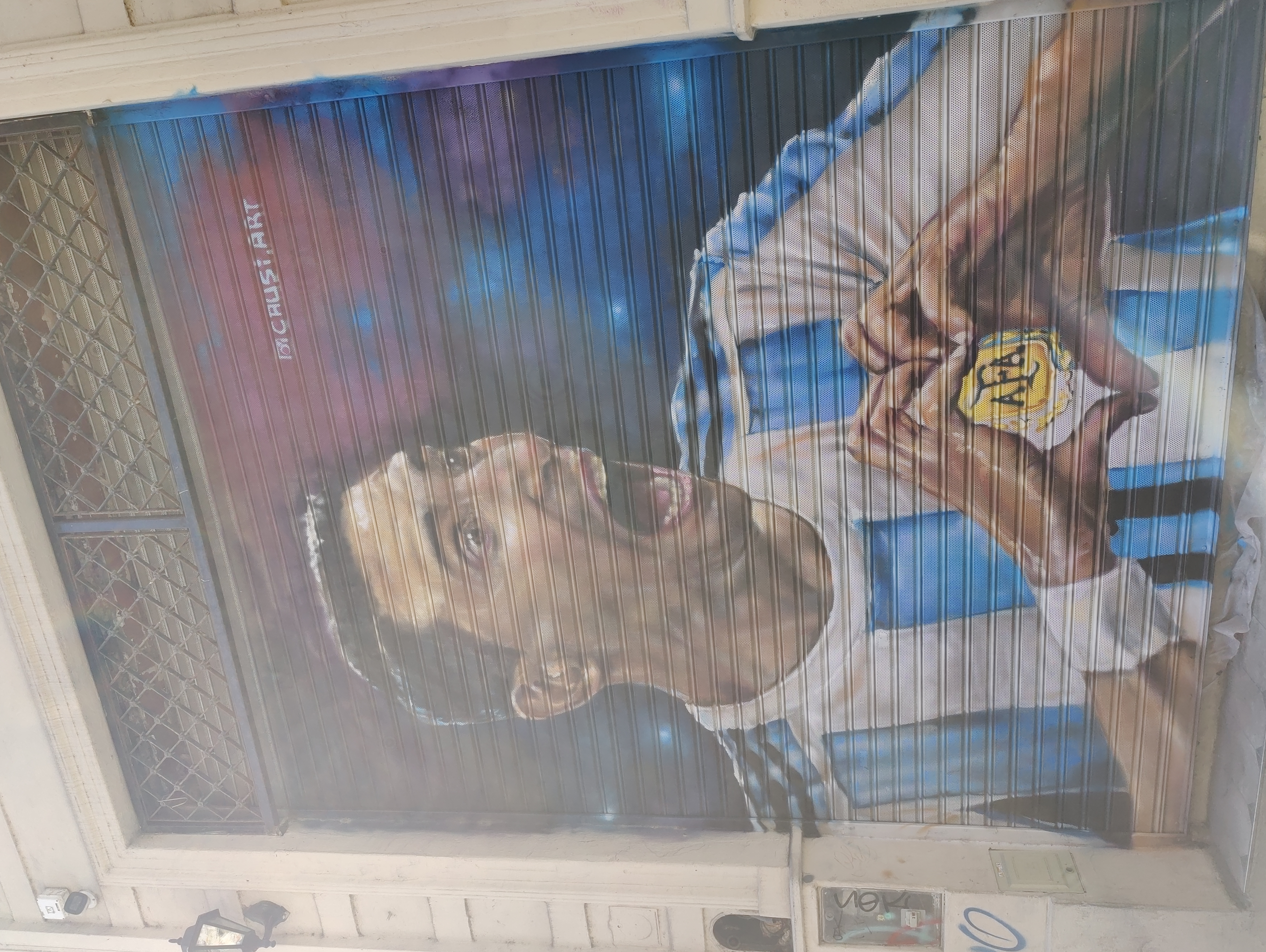 I am hoping these last to keep lifting the spirits of the people of Argentina.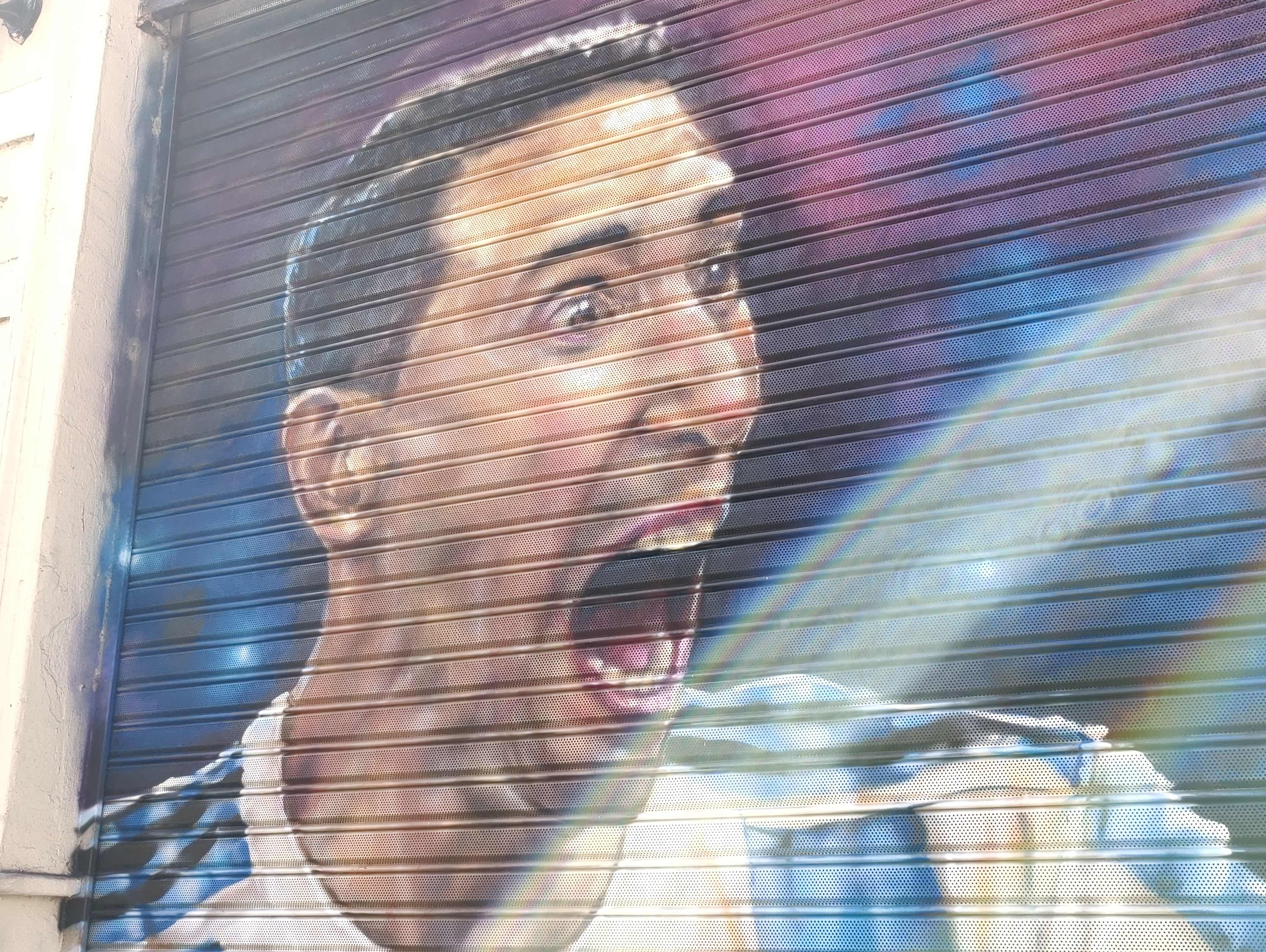 This one is not noisy or shutting down traffic but it has a lot to do with the country. I had to include it.