Buenos Aires - Capital Federal is Shut Down Again
Hello Steve,
Here is another of many posts specifically for you because you had asked me to keep an eye out for happenings here in South America.
I am having problems with the EUC this morning so I went to grab the motorcycle around 8:00 in the morning. I got to the Obelisko and saw the people arriving and setting up their banners.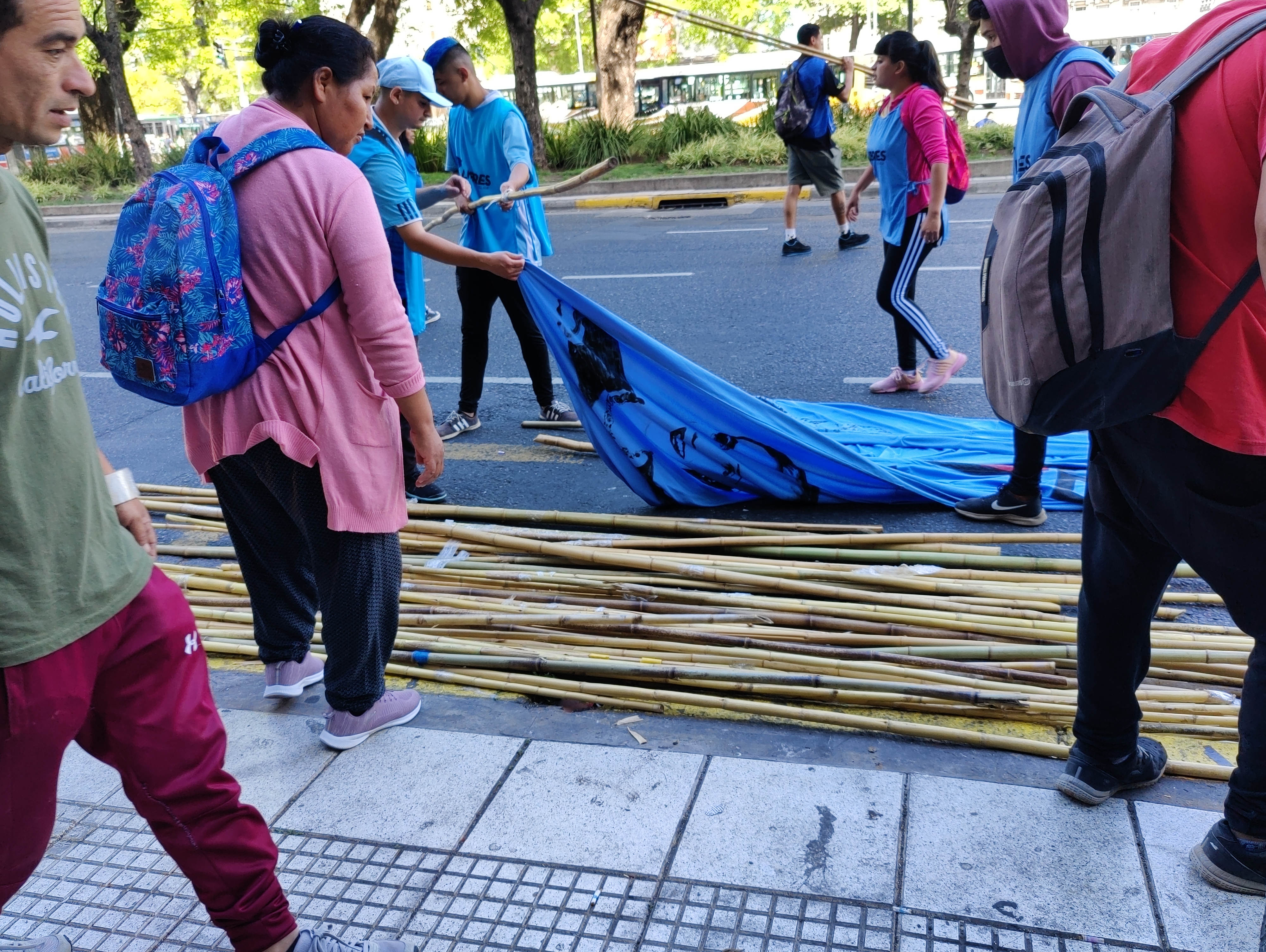 I have been hearing about this one since yesterday. Though I made it here okay in the morning, I may not get back home so quickly .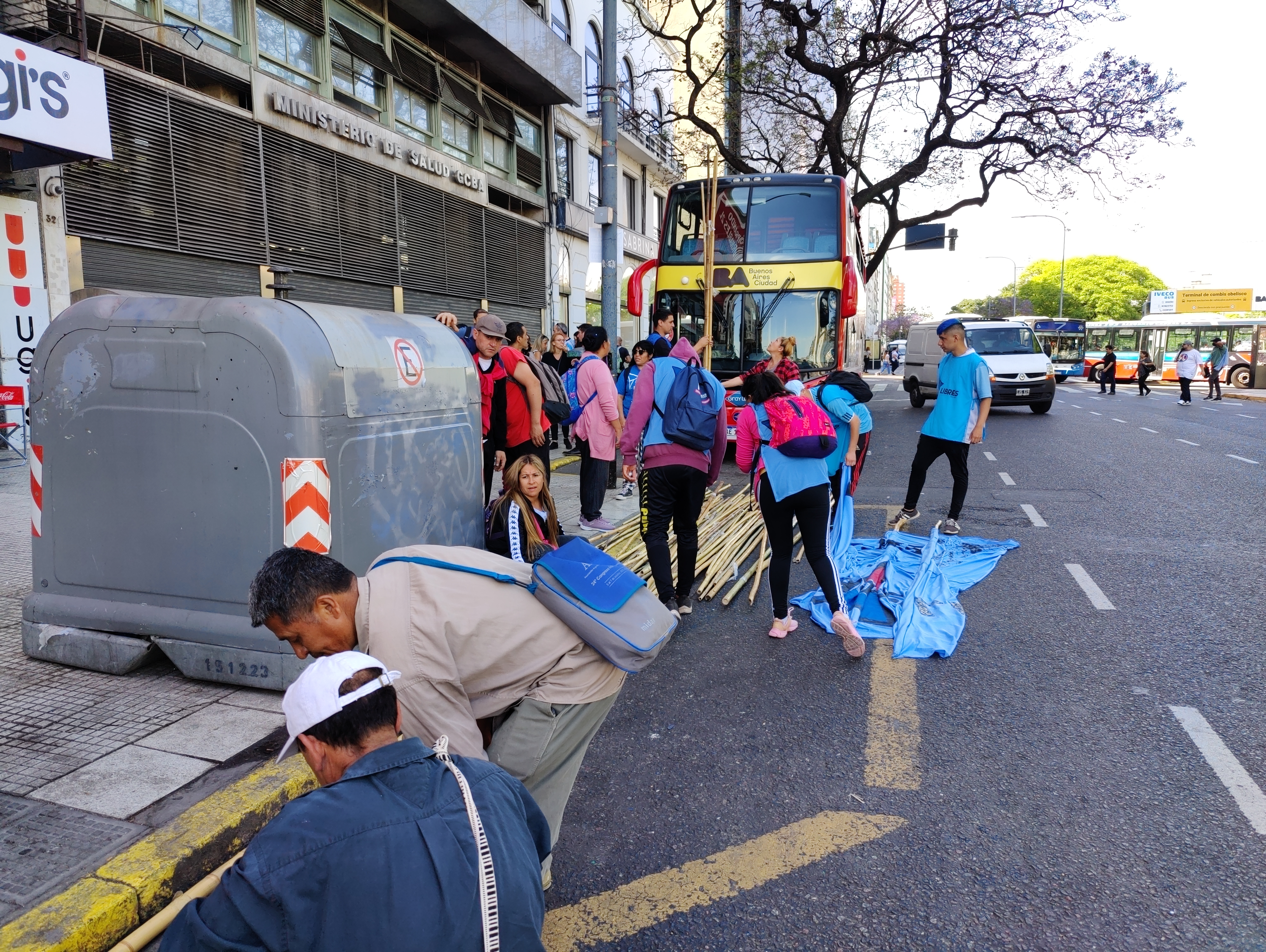 Getting closeup photos or video today in the midst of the crowd is impossible because police are already starting to divert cars away from the protest sites.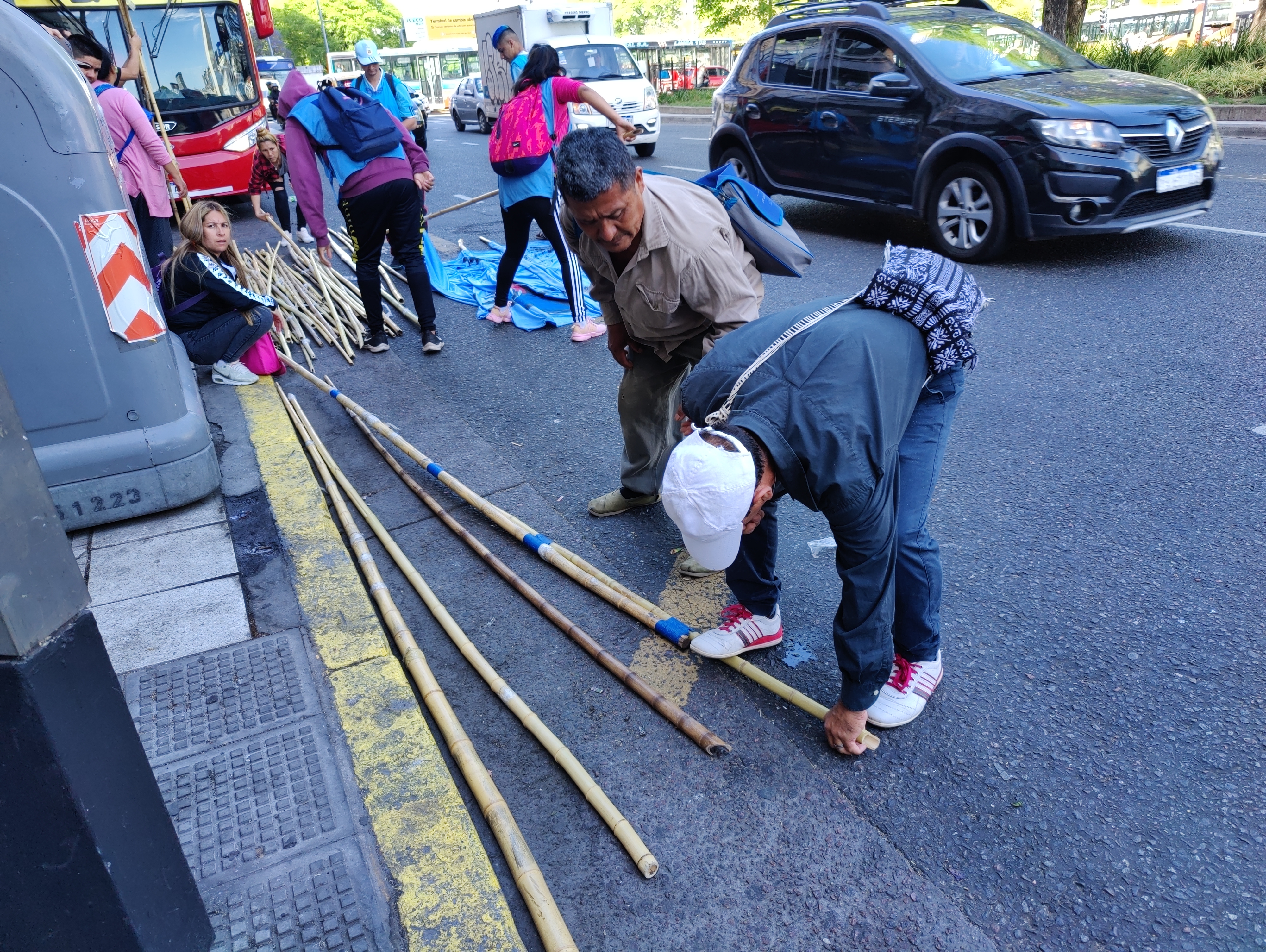 I guess they use duct tape to connect all the bamboo in order to lift the banners way up in the air. Smart actually.
I got the above shot on the way to the Obelisko and knew what the people were there for when I took it. Below, you see the other side of the street as I was stuck in traffic.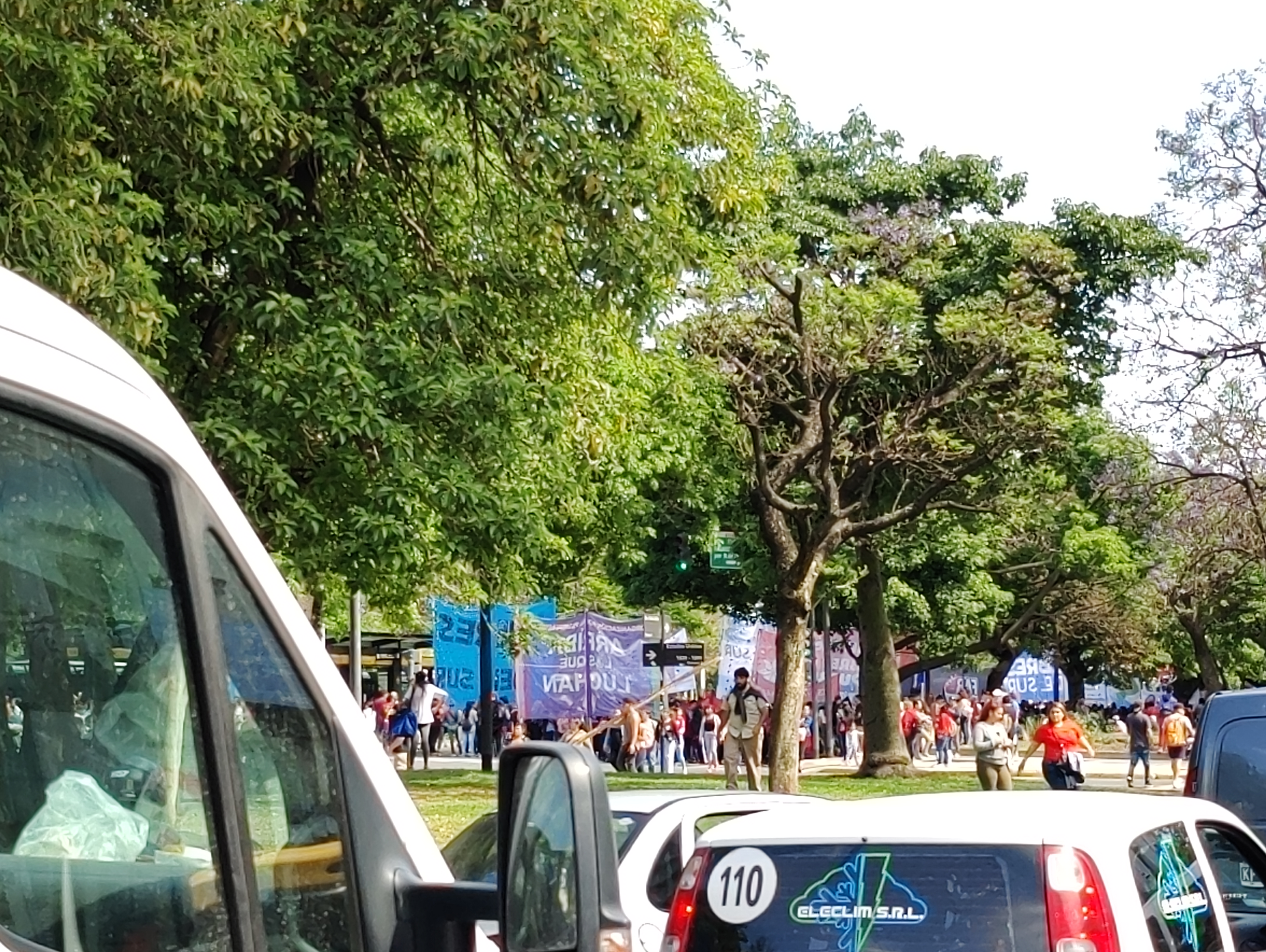 These are all early morning shots of the chaos. It had nearly shut down Avenida 9 de Julio when I was on that street.
I asked people and nobody had a good idea what this was all about. Here is the translation of a news article about today's protests:
BUENOS AIRES — Argentine social organizations on Thursday redoubled their pulse with the government of President Alberto Fernández with marches and blockades in the streets of Buenos Aires demanding more help to counter the impact of inflation.
The first columns of demonstrators gathered in different parts of the capital and then marched towards the Ministry of Social Development whose minister, Victoria Tolosa Paz, faces the first major protest after taking office a month ago.
The demonstrators - many of them from the leftist Polo Obrero - reject the official decision to put a ceiling of 1.35 million beneficiaries to the state program Empower Work, the main one in the country, which grants tasks to unemployed people or people with low incomes and pays them a monthly sum that represents half the minimum wage of 57,900 pesos (about 347 dollars).
I am not out every day, but if I were, I could certainly find one or two 'bolonquis' happening if I did a quick circuit around the city, more if I went out to the surrounding areas. I am also working on uploading video to 3speak.tv (the Hive video platform).
Bolonqui is slang for desorden or lio in Spanish - Big Mess in English.
Even the word is messed up - original is quilombo