Early Morning Sunday - EAA Airshow - Part One
The Grass Strip
It is called General Rodriguez and it is located about sixty miles outside the city and surrounded by farms and ranches.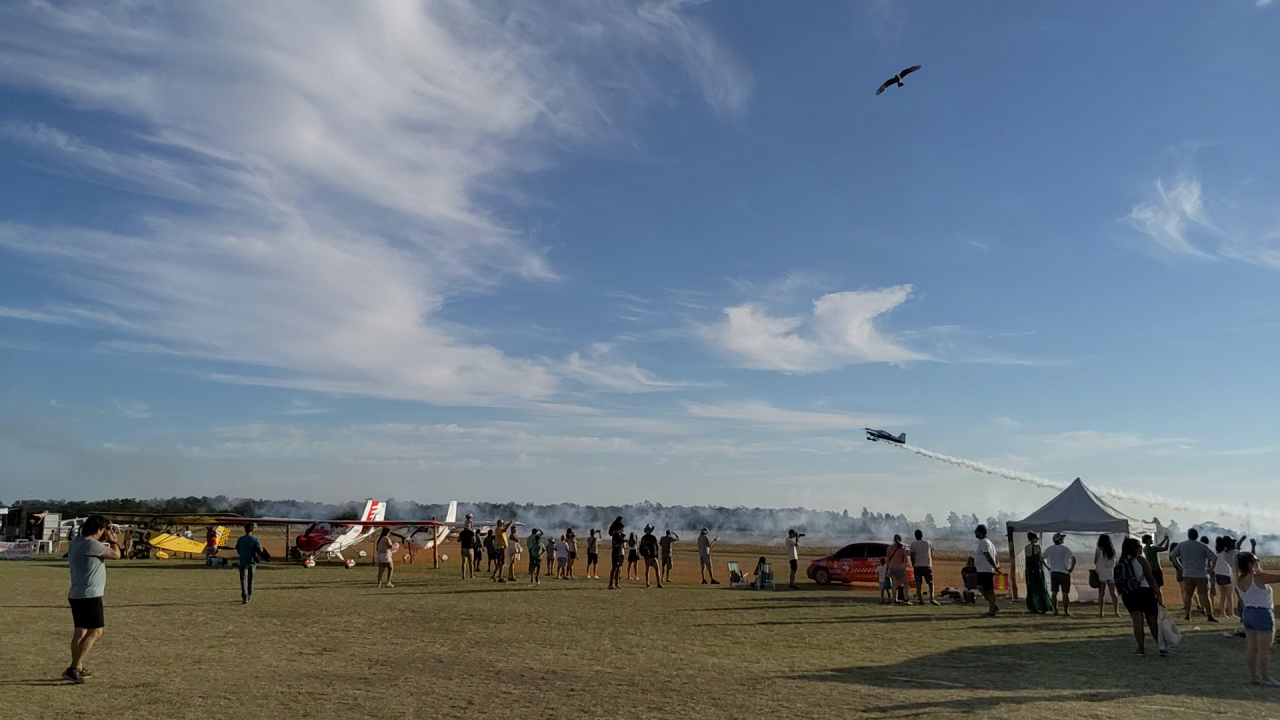 I have not seen an air show in the last 25 years. when I arrived in Argentina I only saw helicopters in large commercial Jets so I thought there wasn't much of an aviation community here at all. I flew once back in 2002 and right after that the airport and closed. Life went on and I just forgot about flying until recently when my doctor introduced me to one of his patients who owns a plane. He told me about the EAA event that I am covering now.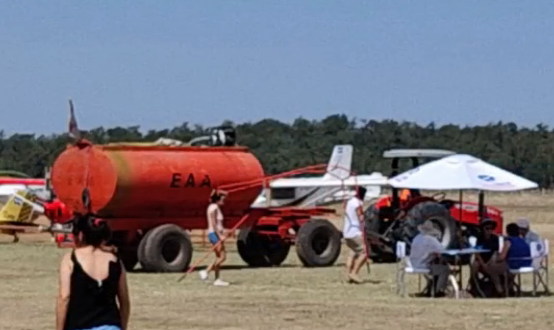 Tanker used to wet the runway down
I am so glad to be back at air shows and I will be attending this one every year from now on until I leave the country.
We got here at 9:00 in the morning and we walked the length of the airport which is a grass strip with grass taxiways. Due to the dryness we have had lately, any propeller turning churns up a lot of dust and dirt but they handle it quite well by spraying water on areas where lots of thrust is produced.
We then sat down under a white tarp the outdoor portion of a restaurant and we got some sandwiches for breakfast.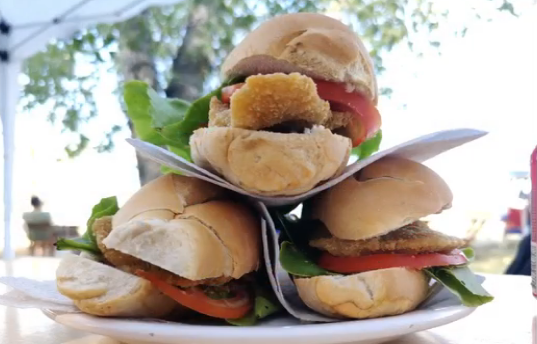 We ate and saw a couple of planes take off but none of them were show related planes. We tried to stay at the restaurant as long as we could because the sun was brutal and the temperatures were rising into the mid-90s by 11:00 in the morning. That table was our one spot in the shade.
The Stunts
The first plane was the Stearman and he did his routine over 3,000 feet so it did not come out on video. The next one to take off was this guy who you have seen if you looked at my last video.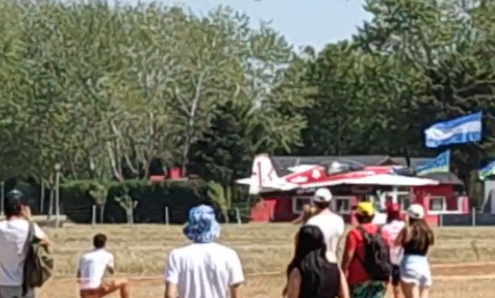 This got me out from under the tarp and put my eyes to the skies. A real hot dog! After take off, he climbed out and then entered center stage heading toward the crown inverted, and did a negative G push to altitude.
This footage from today was all taken on my cell phone. I was saving the battery on the GoPro for the main show which came at four o'clock. Filmed in 4k with stabilization, I should be able to zoom in on the hammer heads and sky writing.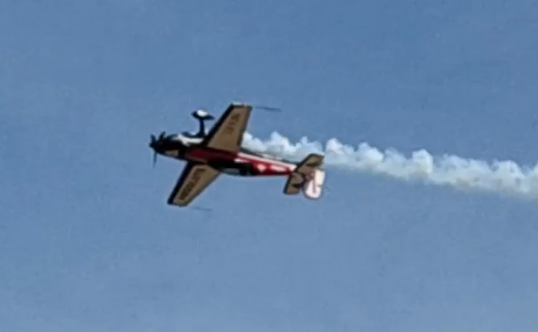 The hardest part about filming this Air show was the heat. I have a Google pixel that shut down about 8 minutes into a video, I have a OnePlus and it shut down only one time all day while taking video but I turned it off several times because it was very hot.

▶️ Watch on 3Speak

The air show started normally with a Stearman biplane, followed by an aerobatic Cessna - both included in this video. I have thousands of photos and I cannot find the one that contains the name of the pilot, based on what the announcer says, he is Gaby Garcia.
--
Runway Dust
This is a very short runway and it is hard to bring in a large aircraft.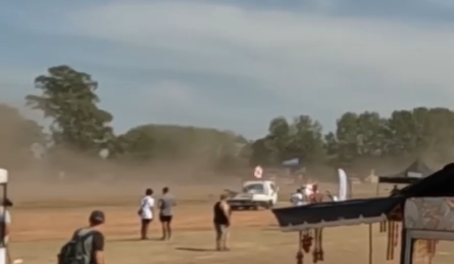 The last craft to come in before the "heat pause" was an Argentine Airforce prop-jet that engulfed the north end of the field with dust after it reversed its prop to slow down. The plane landing (in the video) was not photographed, but there were people lined up to go inside the jet to look around.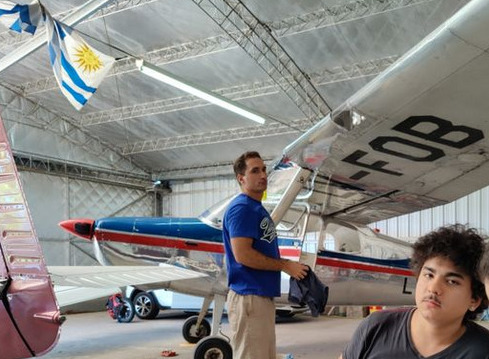 After that, we hung out in the hanger where my friend keeps his playing and had some fruit kept cool. It seems that only here in South America, planes cannot handle any above 90° although every year that I went to Oshkosh, heat and humidity were brutal even over a hundred degrees.
At around 4:00 p.m., the plane started flying again and the show went on until 7:00 p.m.. the afternoon activities and other routines done by some very skilled pilots will be in the next few videos. I hope you enjoy what you see here!
▶️ 3Speak