He who must not be named...
It looked like "You Know Who"
It was a warm afternoon in the western neighborhoods.
At first glance, I saw the squinched face of Volder, I mean, you know who. It seemed worth the time to see poor Tom Riddle all laid on his side.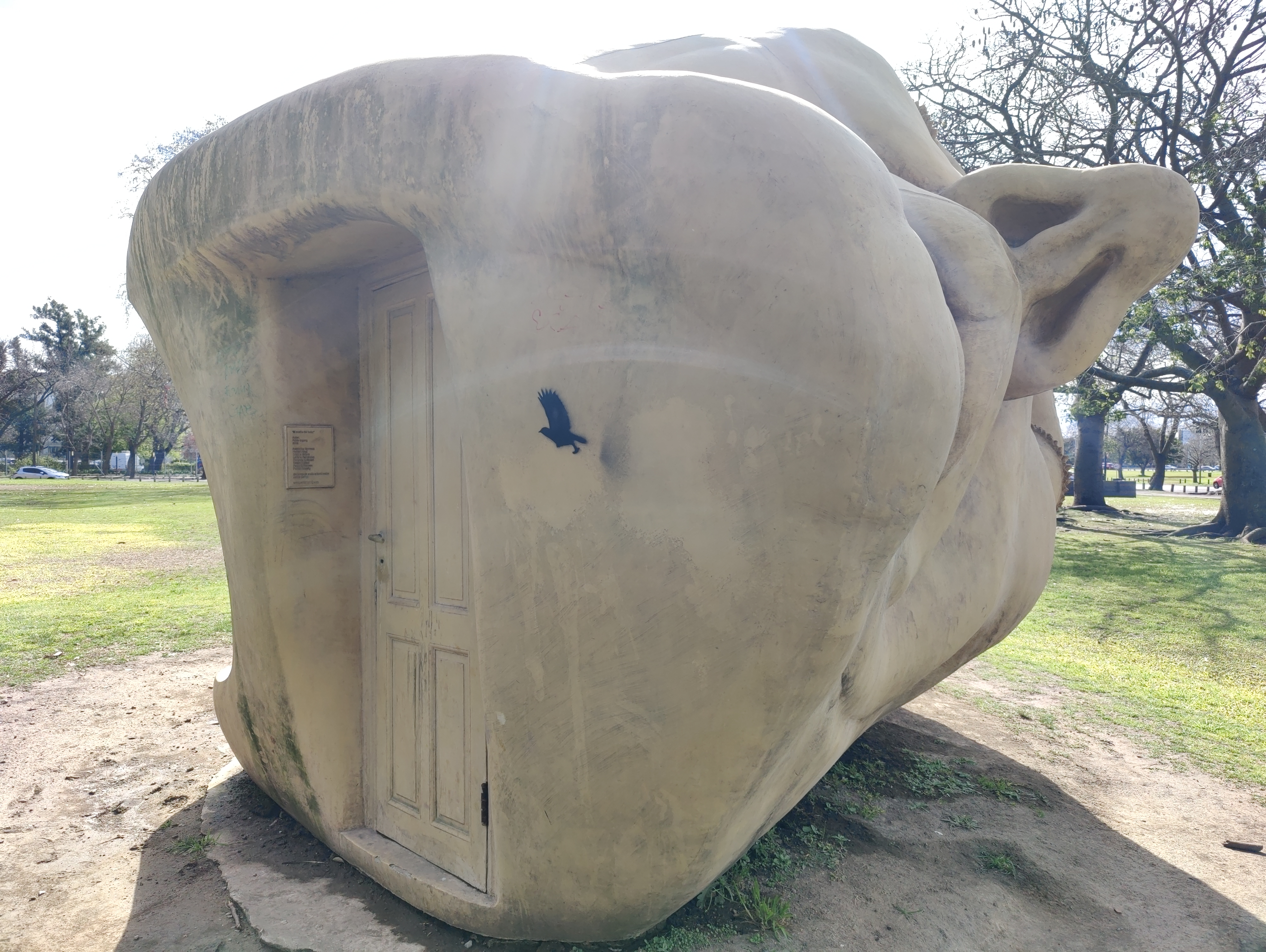 It took some time to walk over to the carving, if that is what it is. When I got to the left side of it, I noticed that the nose was all wrong so it could not be the one who should not be named.
I did not knock on the door, but it is curious why someone would need to get inside his head for any reason. So I went to look at the bottom of the nose and I found a door.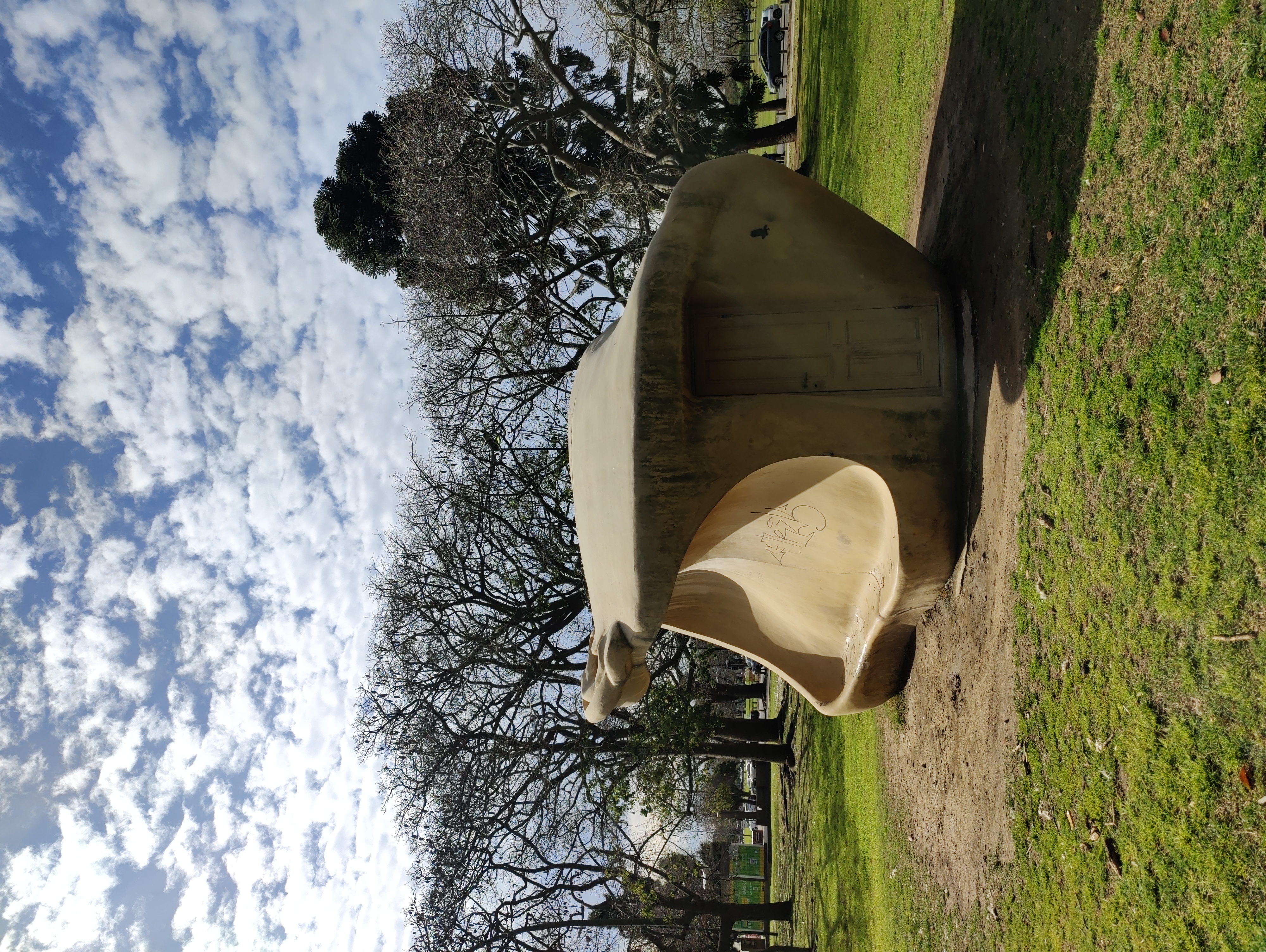 I decided to walk further around this strange memorial, and I found a park bench molded into the back of the head. If you happened to need a rest and sat down, you would be quite surprised why there would be an ear above your head.
I read the title plate which gave me the age of the piece and the title. It seems that it took more than a half a dozen technical assistants in order to make this weird head in the middle of the park a shocking reality. I have not been to Pablo's website yet but I rather enjoyed being fooled upon arrival.
I hope you can get an idea of the scale from the photos I took. This is the first time I found something in the street, or way off to the side of the street, that I thought of posting. I hope you thought it worth while.