Scammers - another one bites the dust...
An expert on ignoring important news has been sacked. I cannot say he will be missed.
Scammers
One of the kids was showing me a suspected scammer who was offering thirty grand as part of a benevolent give away after winning a Power Ball lottery.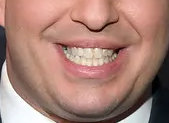 ?source Reliable, no really! I am reliable.
The alleged winner asked if he would want his winnings by check or deposit. I suggested that he tell him, "Is Bitcoin okay?"
"Sure." was the excited response from the scammer.
So the kid's bitcoin address went out on Istagram with a 'thank you' and a message that he will be awaiting the coins.
Then came the part about the kid having to pay taxes on the money and the need for him to send some amount.
The kid said he would gladly send the money as soon as the bitcoin arrives.
Then it started.
"Are you a bot?"
"You know, this is totally real! I am not kidding."
the mistakes in English grammar were marked as the scammer went out of his rehearsed dialogue.
They always have to include that they are a 'Real lottery winner' and on and on.
Brian
The first thing you saw when Brian came on were the words "Reliable Sources" which always triggered my brain to think the opposite. "If you have to say that, then you probably have not earned a reputation for being reliable." Which has been the case with Brian all these years.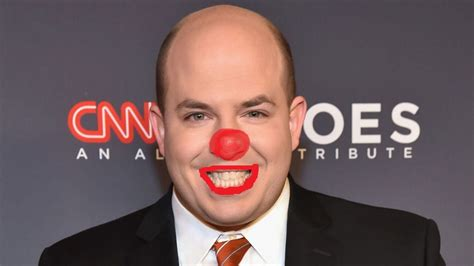 I have mostly enjoyed seeing the guy with this kind of makeup and I had never heard his real voice until I saw a clip that was not dubbed by @MarkDice
What shocked me about this news fraud is that he has been looking like this since his early twenties. Fortunately, we will not have to look at him for much longer except for the barrage of compilations and posts featuring him now that he has been canned from the Clown News Numbskulls channel.
One of the news stories that mentions Brian's last show talks of how this news man took over two years to accept that Hunter had a laptop that he left at a repair shop.
Since then the world has also learned that the FBI aids and abets such things as pee-dough-feel-ya, crack usage, fraudulent gun ownership and conflicts of interest in business dealings.
Stelter, one of the mainstream media's most outspoken critics of former President Trump, will host his final CNN show on Sunday. In what many assumed was an attempt to appease new management, Stelter recently had an apparent epiphany about the severity of the Hunter Biden scandal, which turned out not to be a dismissable "right-wing media story" like the liberal pundit insisted in 2020.
A new CEO has taken over and Chris Licht will be putting a focus on "News" as he comes on board for the board. That ship has sailed for me since around the turn of the century. So many lies and false stories under the bridge for me. You can just looked at who pays for their broadcast and the damage they have done. Hmm... Pfizer? Then you know that there is no news being presented on CNN.
For more, you can also see 20 major media stories Brian Stelter ignored in 2021 because ignoring the news always leads to long successful career in the news business.
I sent Mark a DM to see when he will be coming out with this news and I cannot wait for his next video on yewtu.be - love the familiar screechy voice that I am used to when I see Brian's face.
Brain has been working on his own demise for many years, and I am glad it has finally and inevitably befallen him.
Have any of you seen any good memes or compilations lately? Post them here.