The Magical "Knife Edge" Maneuver - Yesterday.
The Magical "Knife Edge" Maneuver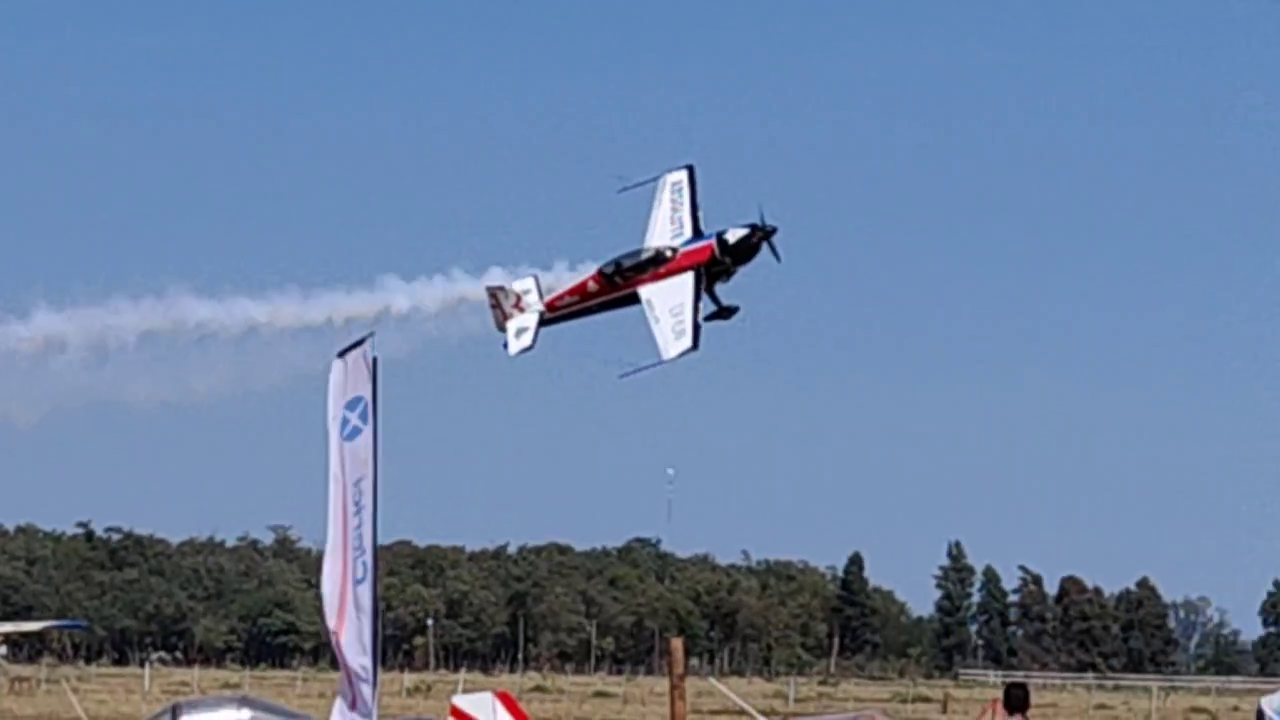 from the video below - shot yesterday.
This weekend, everything kind of went to hell in a handbasket because I had been planning to go to this Air show for many months but due to the heat, I opted only to go on Sunday which meant getting up at 6:00 a.m. and getting home around 9:00 p.m..
It is now nearly evening on Monday and I'm just getting my morning routine for Sunday done. There are also some damages that were incurred by letting everything go. The snakes had no water and the plants are somewhat dried out. But I did get to see some really good flying at the first air show that I was able to attend in a couple of decades.

▶️ Watch on 3Speak

Some backstory on this video that I'm about to present. This pilot was in the middle of his routine and I was accustomed to my phones and GoPro overheating while routines or somewhat long. he had gone to the left and up into a hammerhead which I did catch on film, then I stopped filming and switched devices in order to catch the fly by that you see here.
Besides changing devices because of heat, I also planned to make this a very short clip so that I could send it via telegram to my older son who couldn't make it yesterday.
Then I went to another device and filmed the rest of this aerobatic routine which I will post in another date complete. The Knife-Edge is a very interesting and risky form of "Slow Flight" - Some say that the plane is actually hanging from the prop!
The still that I took from the video will be the avatar for a new Hive account that I will be using as one place to compile all small aircraft videos. When somebody asks me about civil aviation or specifically about the air shows I have been to or the flying that I have done, I would like to be able to go to one place and easily find the video that we're talking about instead of searching through other topics which are unrelated to aviation.

another shot from the routine - not in the video.
▶️ 3Speak - View in a new tab...