Seven Days Left to Prepare for EAA #41 Airshow
I wanted to wet your whistle with some shots from last years airshow. This is a Pitts Special which is one of the stars of the show. I saw a pair of these in the hanger a few weeks ago when I took my boys up for the first time. So, I am pretty sure they will be part of this years show.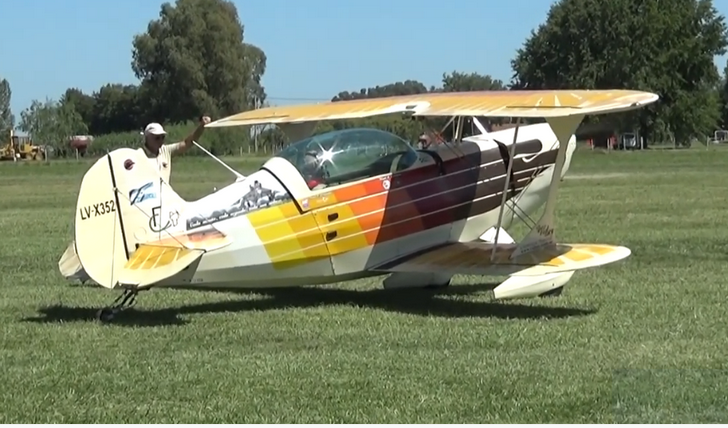 Everybody always asks about the smoke. Though it comes out of the exhaust, it has no effect on the engine and is not being burned at all. It is bio-friendly and settles to the ground like chalk dust would.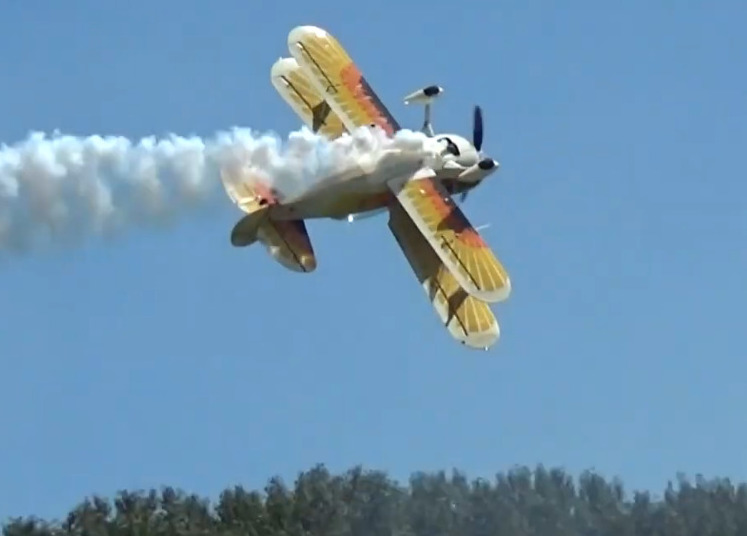 Here is the other Pitts that we saw last year. I have been wrangling my kids and all my friends to try to get them to go this year. Most say, "I will go but you will not get me in an airplane."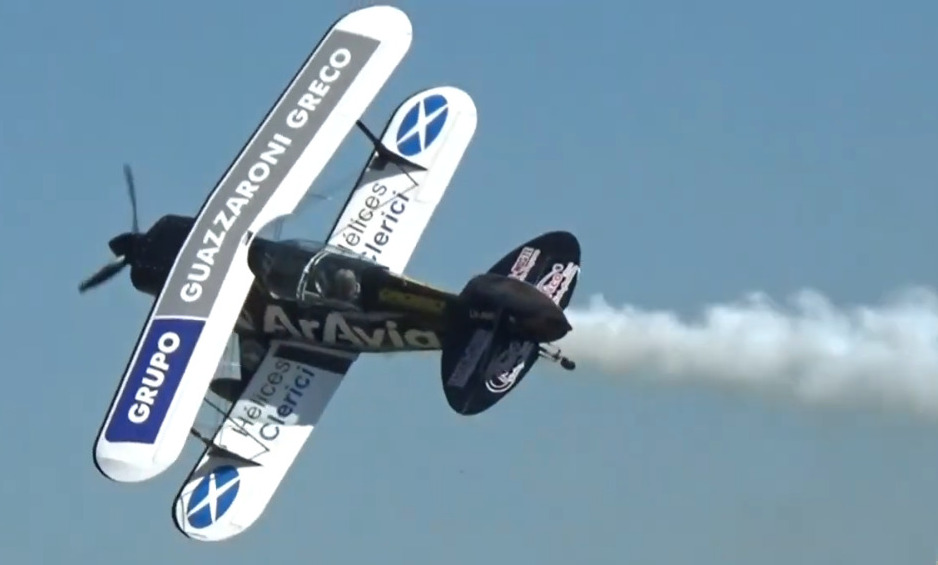 Actually, airshows are the worst time to try to get a ride in an airplane. Rarely, but sometimes, there are planes taking people on slow short rides around the pattern, but most people are there to see the planes fly and wave their wings.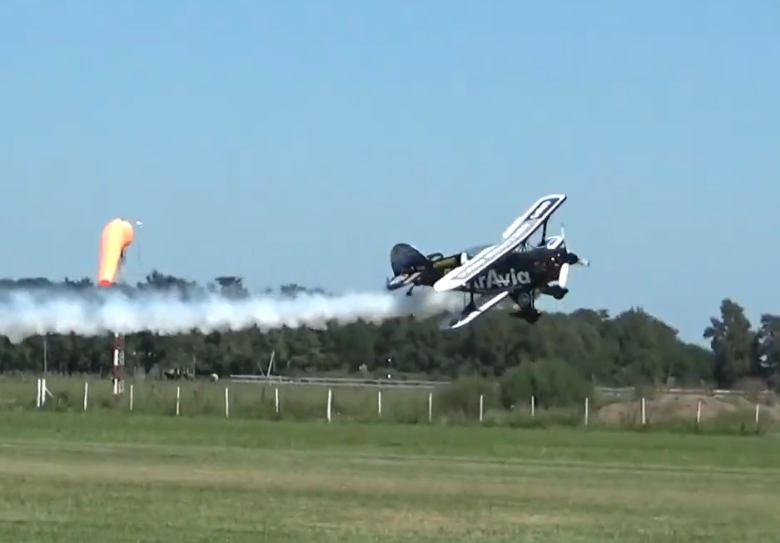 Last time I was at the airport, I talked to the owner of King Flight who showed me all his planes and went through what it would take to get my license up to date, since I have not solo flown for over twenty years. They even have a 152 Aerobat which I have never seen let alone flown, but I will be flying it if I can get through the Private Pilot program in Spanish.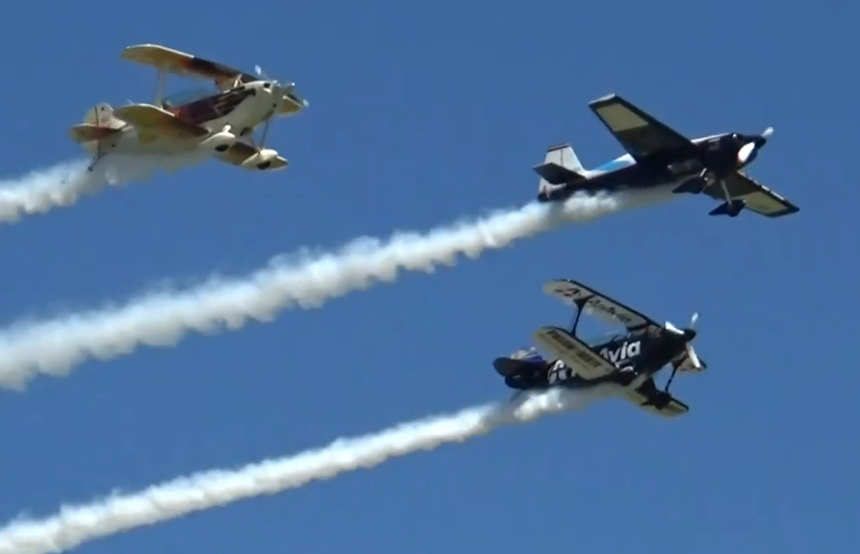 Show Starts March 11th as early as you get there.
and it runs for two days March 11th and 12th.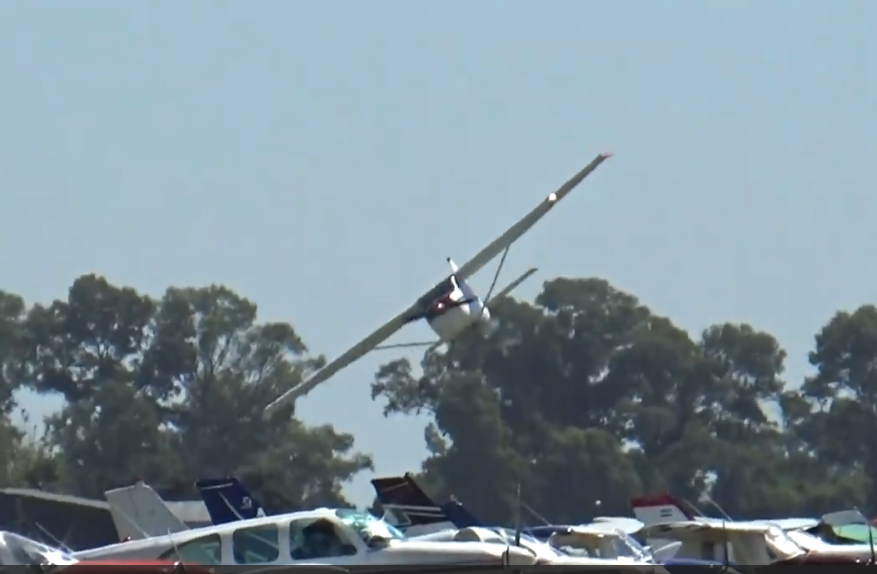 Location: General Rodriguez Airport (GEZ)
Click the above link to see the location and what is available there. It is very near Lujan in Buenos Aires. There will be "Parrillas" burning up Chori-Pans and every other kind of meat.
Entry is $1,000 per person - per day. Don't be scared of the price it is in Pesos
That's about u$s 2.65 per person - per day in dollars.